Our mission is to make living in great cities accessible to 
everyone.
Who you are
We're looking for teammates who are excited by this challenge, who are respectful and supportive, and who want to give back to and maintain the character of the neighborhoods we love.
Who we are
Starcity is a lifestyle brand that builds a new real estate product between home and hotel. Its beautifully designed co-living communities are built by identifying underutilized or abandoned commercial buildings to develop, adding to a city's housing stock without displacing a community's longtime residents.
Core Values
Do what feels right
We want to foster environments where people can show up and be their full, authentic selves. To do that, we must remain open and honest so we can always trust each other to always do what feels right, especially when it's hard.
Cultivate community
We dream of:
A world that feels a little bit smaller and is a lot more welcoming and accessible
Shared spaces where everyone can belong and be celebrated for who they are
Communities filled with people who anchor us and also lift us up.
Everyone wins when we all put each other first.
Be evolutionary
We're in this for the long haul and we know it's not always going to be easy. We stay humble about our shortcomings, but we don't let them stop us from learning and growing. Evolution is also hard work; so we put our heads down and do the work. And yeah, we also try not to take ourselves too seriously.
Launch into the unknown
To us, being revolutionary means having Big Ideas to bring about Big Good. This shared purpose unites us, pushes us to be more courageous, helps us to persevere, and encourages us to take big swings, even when we're faced with adversity.
Empower through empathy
Ultimately, we're all about people. Acting with empathy allows us to understand the wants and needs of each other, our members, and those in our orbit. By making the effort to learn about what drives people to be their best, we do what we can to set them up for success.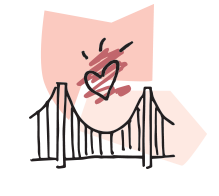 Mission-Driven Team
Be a part of a team motivated by passion and heart, working hard to make the cities we love accessible to everyone.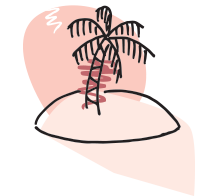 Work/Life Balance
We perform at our best when our lives are in balance, so Starcity offers care-focused time off for all team members.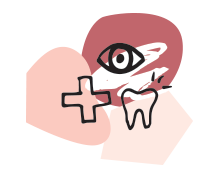 Benefits
Starcity heavily subsidizes health, vision, and dental plans, and offers 401(k) matching, because your health and future matter.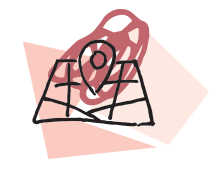 Location
We sit right at the cross-section of historic North Beach, Chinatown, and Jackson Square neighborhoods, just a quick walk from BART.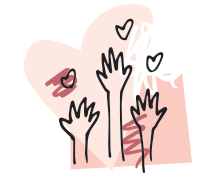 Volunteering
We team up with our members at organized volunteering events to give back to the neighborhoods that we call home.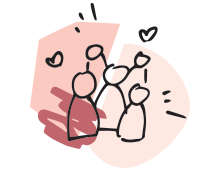 Team Activities
From team off-sites to fitness challenges, we constantly push each other to be our best selves.